The Best Vape Carts and Disposables in Maine (2023)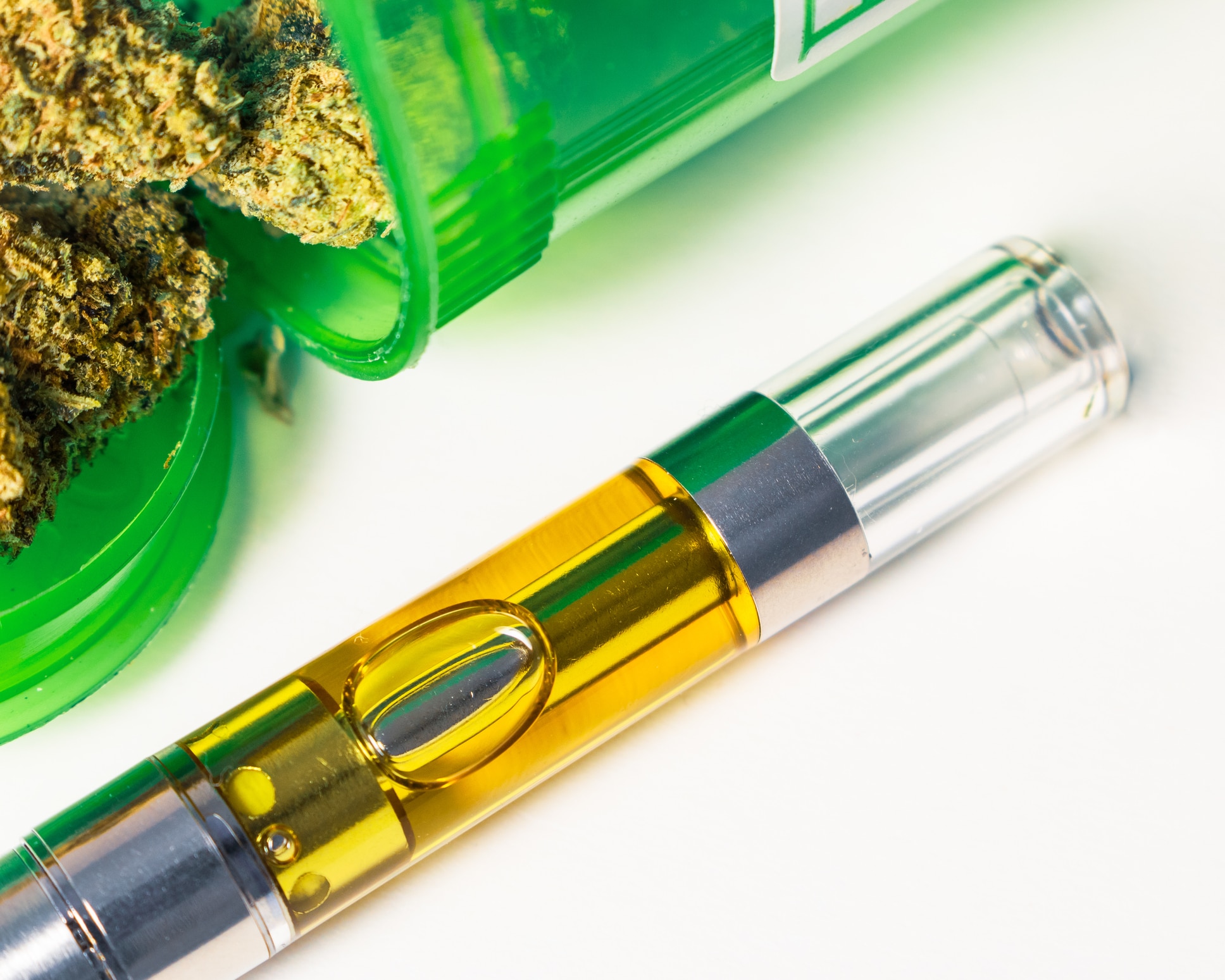 From heavy-hitting Indicas to soothing hybrids, you can find some of the best weed in Maine. Therefore, finding the best vape carts in Maine is a given. The legal cannabis market in Maine has brought to life some of the most respected brands in cannabis extraction, so finding a vape that's high-quality and flavorful is easy. Take a look at some of the best THC vapes in Maine.
SHOP THE TOP VAPE CARTS IN MAINE
The Top 6 THC Vapes in Maine
1. Banana Kush RSO Vape Cart from CDL Farms
Type: Hybrid

Top Flavor/Aromatic Notes: Sweet fruit and bananas
A cross between Skunk Haze and OG Kush, the Banana Kush strain is built to be legendary with such nice genetics. The Banana Kush RSO vape cart from CDL Farms does the strain true justice with its full spectrum of terpenes and cannabinoids. The vape delivers a nice balanced buzz that picks up your mood but also leaves you ready for sleep soon after. The fruity sweet flavor and banana-tinged aromatics always make for an enjoyable vaping experience.
2. Sundae Driver Cured Resin Cart from Rugged Roots
Type: Hybrid

Top Flavor/Aromatic Notes: Sweet earth and woody
Sundae Driver is an award-winning strain derived from Fruity Pebbles OG and Grape Pie that has received many noteworthy nods from cannabis enthusiasts. The Sundae Driver cured resin cart from Rugged Roots is filled with the resin extract from this cured strain so you get an authentic flavor and experience. Creamy grapes and a hint of woodiness round out the flavor profile, so you always get a smooth hit. Sundae Driver usually delivers an even-keeled euphoria that soothes the mind and relaxes the body.
3. Blue Dream Live Resin Cart from Gram's 5 & Dime
Type: Sativa-dominant

Top Flavor/Aromatic Notes: Sugar-topped blueberry pie
Slightly Sativa-dominant, Blue Dream is a potent cultivar that was brought to life by breeding Blueberry and Haze. The Gram's 5 & Dime Blue Dream live resin cart is a perfect rendition of the beloved strain. You're immediately hit with an uplifting mind buzz that's quickly followed by a warm and fuzzy state of relaxation. Blue Dream is a big hit among people dealing with pain but can be just as good when you just need a mental vacation. And the sweet blueberry flavor definitely makes this one of the best vamp carts in Maine.
4. Gorilla Glue Full Spectrum Disposable from Shannon's Best Buds
Type: Hybrid

Top Flavor/Aromatic Notes: Sweetly sour mocha with a hint of diesel
When you bring together two classic strains like Chocolate Diesel and Sour Diesel, the result is the incredibly couch-locking Gorilla Glue. The Gorilla Glue full-spectrum vape from Shannon's Best Buds is easily one of the best disposable vapes in Maine. The effects are a deeply sedating body buzz that has a long-lasting ability to leave you wholly, utterly relaxed. The flavor of Gorilla Glue is just as you would expect but more complex with a mix of smooth mocha, a dash of diesel, and sour and sweet notes.
5. Mimosa Liquid Diamonds Cart from Blue Sky
Type: Sativa

Top Flavor/Aromatic Notes: Citrus and fruit
The Mimosa liquid diamonds cart from Blue Sky is hands-down one of the best vape carts in ME. Mimosa is a treasured strain due to its fruity citrus flavor and mentally uplifting effects. Much as the name implies, Mimosa is just potent enough to help you relax your mind and unwind on a bad day. However, the effects also bring a slight uptick in motivated energy that can leave you feeling clear-minded enough to tie up loose ends and finish out a productive day.
6. Apple Fritter Cured Resin Cart from Firestorm
Type: Hybrid

Top Flavor/Aromatic Notes: Fruity apple and cake
The Apple Fritter strain was once named one of the "World's Strongest Strains" by High Times. The Apple Fritter cured resin cart from Firestorm is just as delectably potent. Apple Fritter is a cross between Animal Cookies and Sour Apple. Therefore, the flavor is out-of-this-world tasty with hints of rich cake and fresh apples. The effects come on quickly and strongly with an all-over sensation of body tingles and a heightened cerebral state.
Explore the Best Vapes in Maine at Gram's Five and Dime
Whether you're looking for the best vape pens in Maine or the top carts, we've got you covered at Gram's Five and Dime. Our Newport dispensary menu is built by true cannabis enthusiasts who only allow the best picks for our customers. We'll even help you learn how to use vape carts effectively. Looking to order ahead? Be sure to explore our menu online where you can order ahead for quick pick-up.
Copyright © 2023 Gram's Five and Dime Cannabis Co. All Rights Reserved.